Come Get in the Best Shape of Your Life
 Michigan's Fittest CROSSFIT AFFILIATE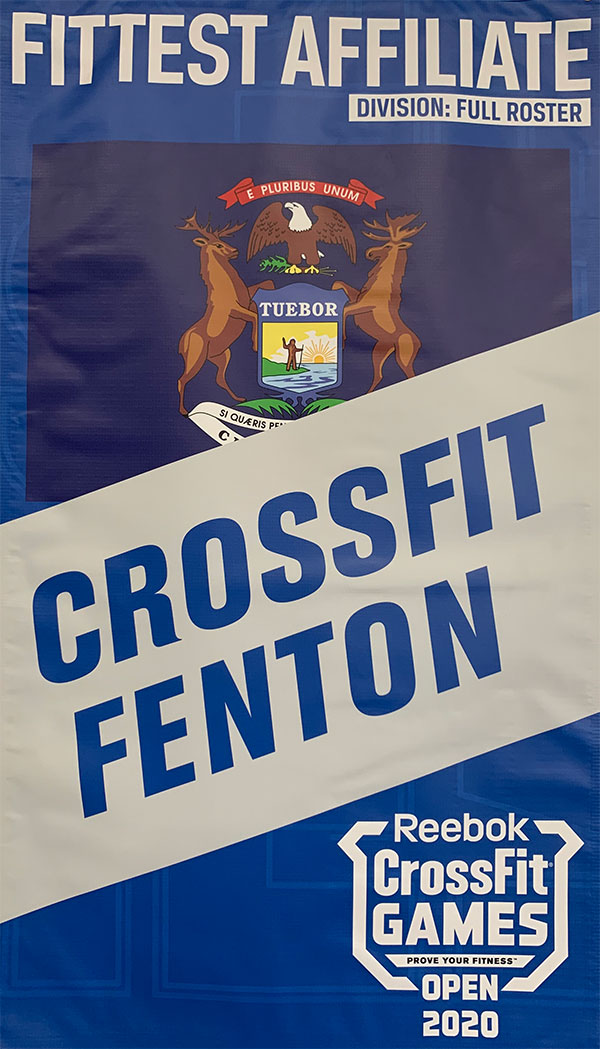 Training With top coaches
CrossFit Fenton is focused on providing a world-class training environment for people of any background seeking a higher level of health and performance.
As the longest standing CrossFit gym in the Fenton area, we've refined our programming and coaching over the years to deliver CrossFit programming in the safest and most effective way possible. We specialize in high quality coaching and continuing development to provide a top-level experience for each member.
Emphasis on technique over intensity allows for a safe progression through your fitness journey. The longevity of our large membership base speaks to the effectiveness of the program as well as the strong connections formed in the gym. Come for the fitness. Stay for the community.
WHAT DOES A CROSSFIT FENTON CLASS LOOK LIKE?
We are often asked what crossfit class looks like at CrossFit Fenton.
We follow a very specific timeline, starting with a briefing of the workout at the whiteboard, a general warm up, a skill specific warm up, all before starting the workout. After the workout, we spend a few minutes cooling down and stretching before wrapping up at the 1 hour mark.
A Health and Wellness Facility
Keep your body feeling its best and recover faster from training through massage therapy. When soreness creeps in, help clear it out by scheduling a massage with licensed massage therapist and coach Christine Brown.
Aches and pains are a part of life but shouldn't stand in the way of your lifestyle and your training. With the convenience of Doctors of Physical Therapy available on site, you're able stomp out minor aches and injuries before they become larger ones. Get the care you need when you need it from clinicians who know it better than anyone. Optimize your movement, feel better, move better, and train more.
Diet & Nutrition
A complete health and lifestyle overhaul requires dedicated work to your nutrition. That's why we have some of the best in the business to help you out. Individual nutrition programs and coaching available in house by Unchained Potential. Whether your goals are to lose weight or perform better in the gym, a proper nutrition program will help you see results even faster.
Get healthier – for yourself and others
Develop strength you never knew you had
Infinitely scalable from wherever you're starting from
It's more than just fitness – it's a health-focused community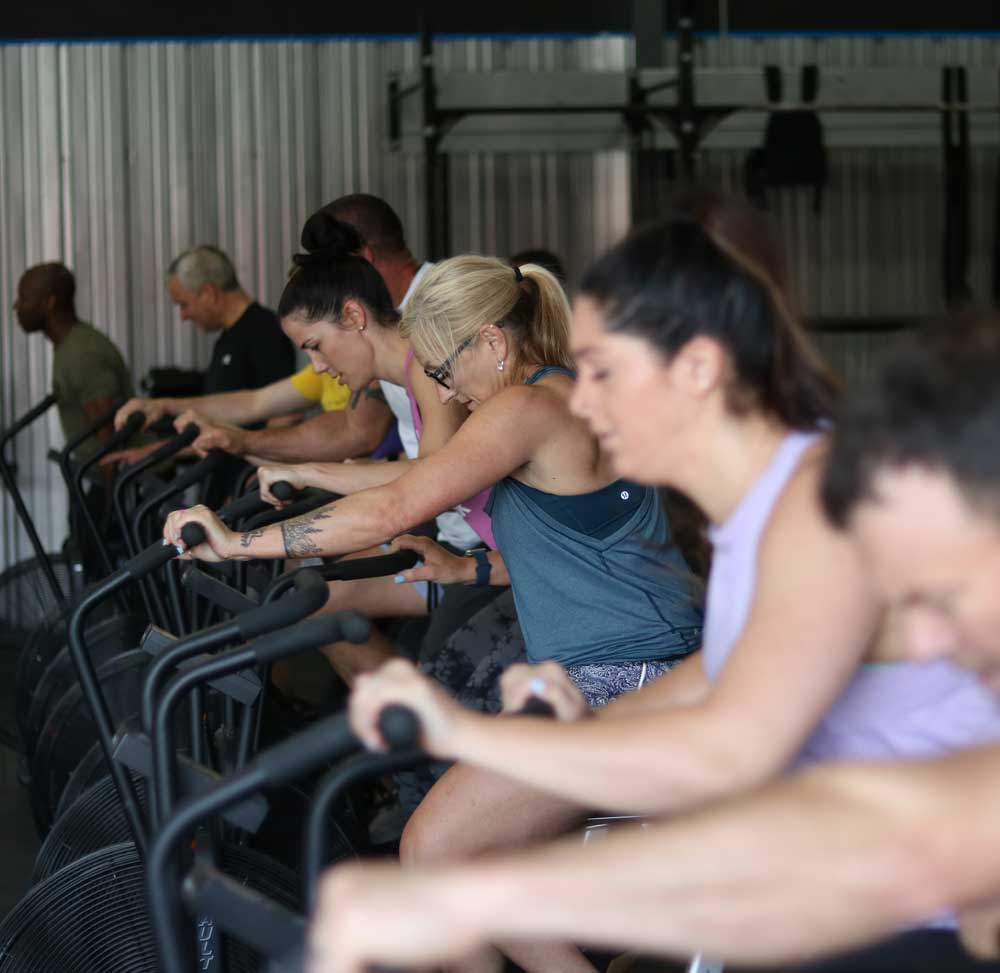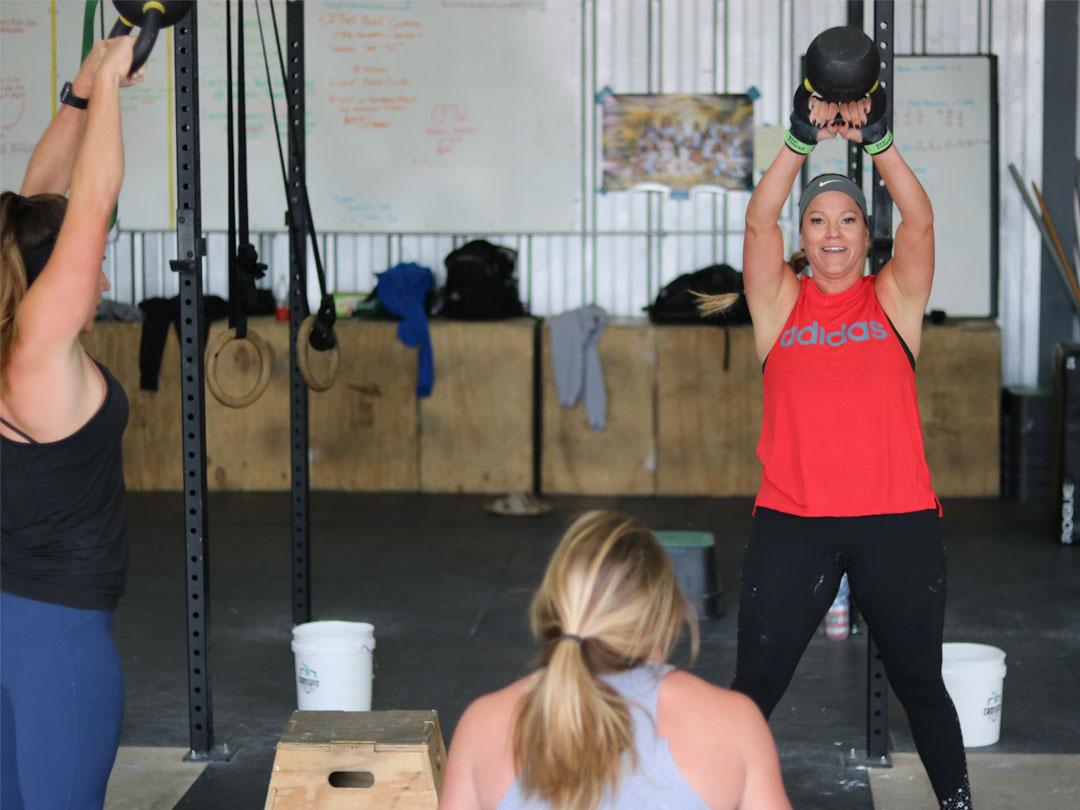 CrossFit Group Class
A one-hour group class that consists of a warm-up, skill and movement instruction, and the workout of the day (WOD). Class is led by one of our elite coaches from start to finish and combines weightlifting, gymnastics, cardiovascular and plyometric movements in infinite combinations. We strive to provide a safe, fun, and friendly training environment for people of all ages and skill levels to improve their fitness.
Learn More
Come get in the best shape of your life! Would you like to come in and tour our facility? Contact us,  we would love to meet you!