Michigan's Fittest CROSSFIT AFFILIATE
 Michigan's Fittest CROSSFIT AFFILIATE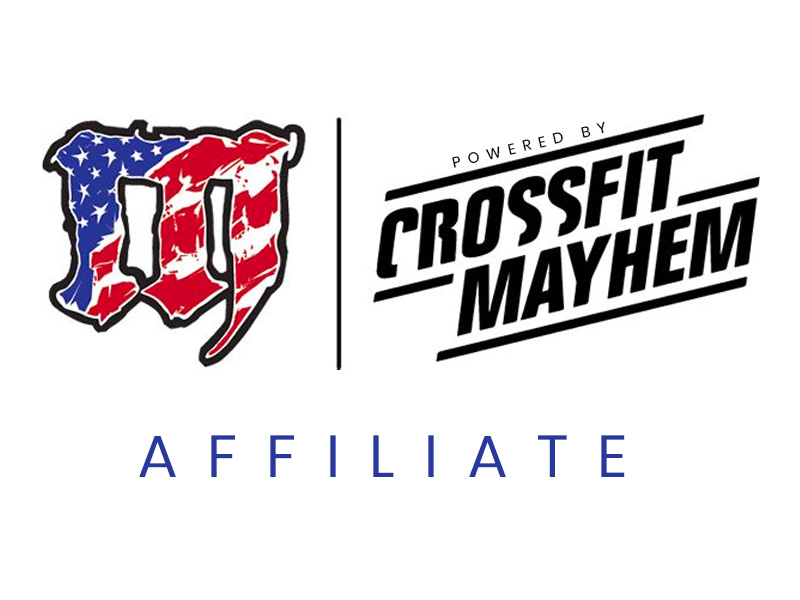 Training With top coaches
Come Get Into The best Shape Of YOur Life
CrossFit Fenton is focused on providing a world-class training environment for people of any background seeking a higher level of health and performance.
As the longest standing CrossFit gym in the Fenton area, we've refined our programming and coaching over the years to deliver CrossFit programming in the safest and most effective way possible. We specialize in high quality coaching and continuing development to provide a top-level experience for each member.
Emphasis on technique over intensity allows for a safe progression through your fitness journey. The longevity of our large membership base speaks to the effectiveness of the program as well as the strong connections formed in the gym. Come for the fitness. Stay for the community.
WHAT DOES A CROSSFIT FENTON CLASS LOOK LIKE?
We are often asked what crossfit class looks like at CrossFit Fenton.
We follow a very specific timeline, starting with a briefing of the workout at the whiteboard, a general warm up, a skill specific warm up, all before starting the workout. After the workout, we spend a few minutes cooling down and stretching before wrapping up at the 1 hour mark.
A Health and Wellness Facility
Providing a class twice a day specifically for women looking to begin a fitness program, build friendships, and build confidence in themselves through transforming their body and mind.
Aches and pains are a part of life but shouldn't stand in the way of your lifestyle and your training. With the convenience of Doctors of Physical Therapy available on site, you're able stomp out minor aches and injuries before they become larger ones. Get the care you need when you need it from clinicians who know it better than anyone. Optimize your movement, feel better, move better, and train more.
Diet & Nutrition
A complete health and lifestyle overhaul requires dedicated work to your nutrition. That's why we have some of the best in the business to help you out. Individual nutrition programs and coaching available in house by Unchained Potential. Whether your goals are to lose weight or perform better in the gym, a proper nutrition program will help you see results even faster.
Get healthier – for yourself and others
Develop strength you never knew you had
Infinitely scalable from wherever you're starting from
It's more than just fitness – it's a health-focused community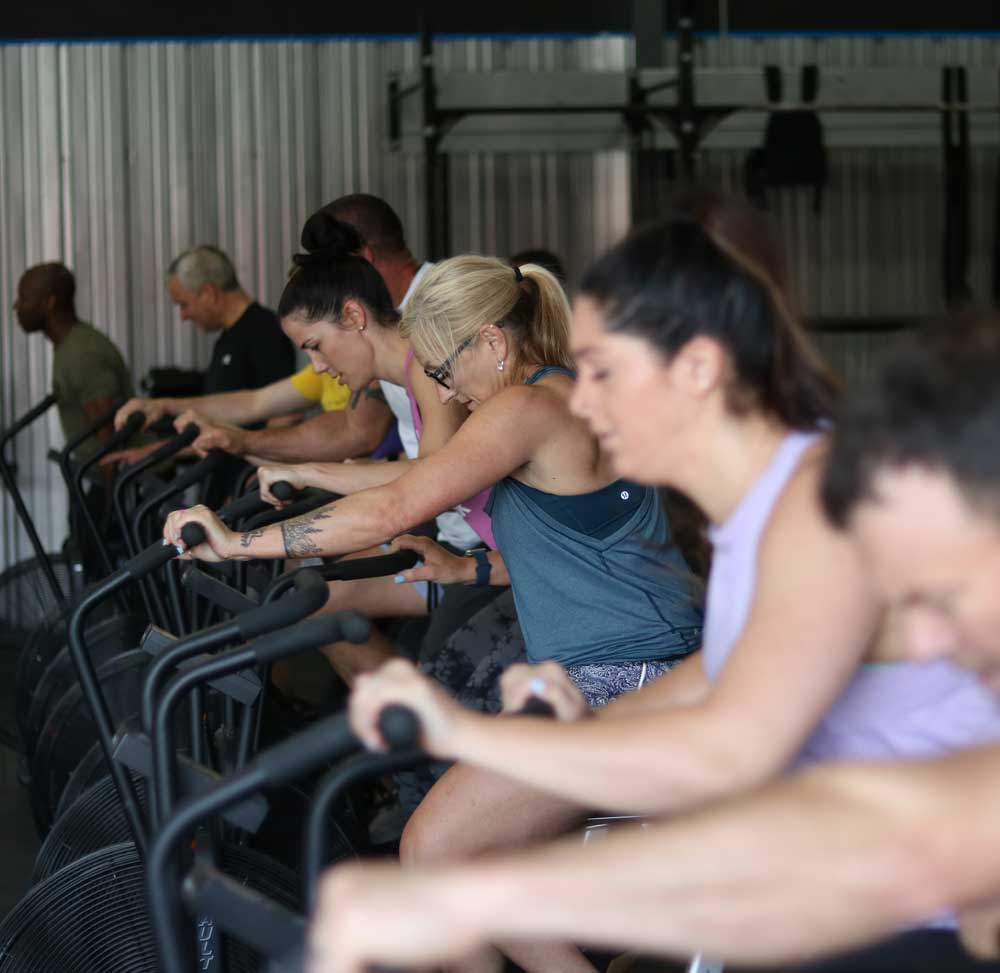 This CrossFit affiliate is the best in town! All of the coaches genuinely care about you and your fitness journey. They are very knowledgeable and extremely encouraging as well and will adapt any workout to suit your fitness level. On top of that, the CrossFit community here is top notch. All of the members here will push you to be your best and will celebrate your victories with you. If you are looking to join a gym where you feel at home as soon as you walk through the doors, CrossFit Fenton is for you!
Logan Toomey
17:26 30 Mar 23
Crossfit Fenton changed the way I look at working out. Instead of dreading going to the gym after work, its now the highlight of my day. Between the awesome coaches, fun atmosphere and the friends I have met it has changed my life in the best way possible. The workouts are awesome for any skill level and every coach there is extremely knowledgeable. I would recommend Crossfit Fenton to anyone looking to improve their everyday life!
Justin Smith
17:20 30 Mar 23
Great group of people who have reignited my passion for training. They are knowledgeable, engaged, and genuinely take interest in a client's health. I recommend them to anyone searching for results in conjunction with a team vibe! This team vibe results in groups of people encouraging each other including those unfamiliar with CrossFit. Don't be intimidated…you'll be welcomed, encouraged, actually trained and happy you made the decision to join the team!
I love this Place! I have been a member for two years and I can't say it enough BEST GYM EVER!!! Everyone is so welcoming and encouraging. I have gained so much not only physically but mentally. If you are looking for a gym to change your life look no further
stephanie mcauley
16:04 30 Mar 23
I was hesitant at first not knowing if this gym was right for me. It's been over 20 years since I've worked out in a manner that's pushed my limits every workout. If your looking to step outside your comfort zone to reach a healthier stronger version of yourself then give it a try. From the great folks that workout along side you to the awesome coaches that continue to push and motivate you to aim higher. Crossfit Fenton is challenging and rewarding each time you walk through the door.
chris remillard
15:53 30 Mar 23
I joined CFF almost 3 years ago and it's simply the best place ever. The coaches are extremely knowledgeable, amazing and more than helpful. I got pregnant every single year since I joined ( my hubby and I wanna have a big family) and was able to modify the workouts and feel good afterwards. Just because I was pregnant didn't mean I couldn't get a good workout. I was able to safely workout and recover pretty quickly after delivery. I always got my questions answered!This place honestly means a lot to me. It's not easy working full time, raising 3 kids under 3 and working out. However somehow getting this hour for myself and focusing on me, makes me a better engineer, wife and mom.Whether you are pregnant, recovering from having a baby, old, young, beginner or advanced, this is the place for you.
Jenat Wingett
18:30 12 Oct 22
Absolutely amazing gym, amazing atmosphere and amazing people. It completely changed my life and I can't wait to get back there. I miss it every day!
David Siburt
18:04 08 Aug 22
I joined CrossFit Fenton several weeks ago, having no idea what to expect. The instructors were super welcoming and helpful, and they were great at modifying the workouts so I could work into it without injury. Everyone in the class was supportive and cool too.
Andrew David Perkins
15:57 08 Aug 22
I cannot say enough positive things about CrossFit Fenton. The physical fitness is what I went for, but I was amazed at how incredible the community is and how I was welcomed with open arms across the board. I know, for a fact, that I am healthier and in better shape then when I started and I love it
Sean Duso
23:40 05 Aug 22
Fitter Together Ladies Bootcamp at CrossFit Fenton has changed my life. I would recommend this program to anyone. You can scale the movements as much as you need, for as long as you need. I joined 6.5 months ago and have lost 8 pounds. Better than losing the weight is what I have gained- mental and physical strength, knowledge of nutrition, a sisterhood, and a love for myself! April and Kristina are amazing and so supportive. It really is the best 45 minutes of the day!
Stephanie Lay
02:10 14 Apr 22
Took me years to finally pull the trigger on joining a CrossFit gym. Only regret, not joining CF Fenton years ago. Staff and community are top notch.
Crossfit Fenton is such an amazing community. The coaching is superior to any gym nearby. They are willing to help any skill level and modify to your needs. The people are so supportive and encouraging. Would recommend this gym to anyone looking to improve their fitness and better their life.
Veronica Mrazik
02:43 21 Oct 21
Great coaches! Great atmosphere! They are ALWAYS about getting the best out of you!
Jeff Griffis
20:49 16 Sep 21
Great coaches and a great community. I've been able to do things I never would have guessed I could before. If you're looking for a place to workout, challenge you and have that accountability, CrossFit is the answer.
Brenan Hudgens
14:30 23 May 21
I've been a part of CrossFit Fenton for about 6 months and couldn't ask for a better gym. I've been a part of four other CrossFit gyms in four other states for 6+ months each and CrossFit Fenton is hands down my favorite. The people matter the most in a gym and there's fantastic coaches and fun people in every class I go to. The facilities are excellent as well with ample space and any kind of equipment you need. Looking forward to getting stronger and healthier at my hometown gym.
Erich Rasch
16:47 25 Feb 21
I love this place. Everyone is so supportive of everyone. My life has changed for the better.
Erin Oller
10:22 27 Oct 20
I joined the Fitter Together Ladies Bootcamp at CrossFit Fenton just over four months ago -- it honestly has been the best investment in my fitness journey. This class is the welcoming, supportive environment I needed to learn new skills and build strength! April is very knowledgable and a great instructor. The community at CrossFit Fenton is second to none. Highly recommend
Marie Cryderman
04:18 08 Feb 20
Joining the Fitter Together Ladies Bootcamp at CrossFit Fenton has helped change my life! Each day I feel stronger and more connected to others working towards the best version of themselves. It feels good to know I am not alone at this stage in my journey! The confidence I am building from each class has truly helped give me the boost I needed to face challenges both in the gym as well as in my personal life. A fitness class is only as good as its instructor, so I must give a shout out to our amazing coach April. Thank you for creating a space where we can all feel welcome and encouraged to give each movement our best effort!
Ashley Mikulenas
04:11 08 Feb 20
When I joined April's Fitter Together boot camp I didn't realize what a huge hole I had in my life. I was constantly sleeping, emotionally eating and had 0 motivation. I now have a whole new attitude, I get excited about working out and have started to look at food differently. I highly recommend this class to anyone who is interested in learning about CrossFit or just getting one of the best workouts you'll ever have. Not to mention April makes you feel so welcome and motivates you in the best way possible.
Megan DuBois
03:11 08 Feb 20
I love Fitter Together with April; it's been the missing link in my weight loss/get healthier journey. She has showed me how to improve the way I eat, she always has great recipes to share. She always is wonderful at helping to improve self empowerment.
Jennifer Troy
15:15 03 Feb 20
I started at CrossFit Fenton a year ago in the Fitter Together Ladies Bootcamp with Coach April & then transitioned into regular classes. It is easily the best thing I've ever done for myself. It doesn't matter at what point in your fitness journey you are - there's something for everyone here. The coaches and community are so incredible. I've never felt less than or unwelcome here. Weather you're just starting out & don't know where to begin or are just looking for a change....I HIGHLY recommend this gym.
Katelyn Couturier
17:18 27 Jan 20
April's Fitter Together training program is amazing. In no time at all, you are building strength, confidence and friendships. The classes go by quickly, you learn so much and the results are evident!
Cyndi Perez
04:53 23 Jan 20
Fitter together Ladies bootcamp has provided me the confidence to become stronger, do exercises that I never thought I could, most positive and encouraging women. I would highly recommend FTBC to anyone! April the trainer is hands down knowledgeable, positive and encouraging. She pushes you to become better!
Jessica Linders
21:23 20 Jan 20
I love the fitter together women's group put on by April. She is amazing at what she does and all of us women uplift each other so there is no reason to be intimidated. Give it a try and you won't regret it!
Kayla Smith
20:37 20 Jan 20
This CF Fenton is awesome. It's a community of great people encouraging everyone to do their best to meet their goals. I never lifted weights in my life before CF Fenton. The trainers are top notch and they make all the workouts fun.
Matt Cramer
23:50 08 Oct 19
I've been a member at CrossFit Fenton for almost three months now. I cannot say enough good things about the coaching staff and this community. They take you as you are and treat you like family. If you don't come, they reach out! If you have goals, they help you achieve them! If you're feeling down, they lift you up! Finding a community of athletes that treat others how they want to be treated isn't rocket science but it sure is hard to find. Thank you CrossFit Fenton for accepting me and helping me be the best I can be!
Leslie Sells
23:15 08 Oct 19
Absolutely love this place! Excellently structured, more than enough equipment for everyone to get an outstanding workout! I would have to say, the best part is the "Community". Everyone is friendly and extremely motivating! It would take a few pages to describe all of the great things about this place, so just give it a try and see for yourself.
Pete Didilus
21:45 08 Oct 19
The only place I've ever worked out where I can say I feel like I'm home! From day 1 everyone makes you feel like you're part of the family. Nobody cares how much you're lifting or how good you are, they just want to see your face and watch you grow. Best workouts I've ever had and one of the most humble crowds in the area. Thanks CFF!
Alan Gear
21:36 08 Oct 19
I'm far from in shape but my road started here after going to a series of different gyms and a trainer at one point and being unsuccessful. I feel like this has been the best choice I've made in regards to health and well being. Every single person I've met is encouraging and down to earth. Although a lot of them look perfect and "in shape" everyone has their own obstacle to over come and things to improve on. This place make it easy and comfortable to work on yourself and not feel ashamed or embarrassed. Many people including myself heard the word CrossFit and thought "I can't do that I'm not in shape or I'm not a body builder" that's not the care they scale it to your ability level and you improve on that as you go. It truly is a great crowd and I love going.
Jasmine Rodriguez
21:23 08 Oct 19
CrossFit Fenton is the best place around to start or continue your fitness goals. Having moved from out-of-state, the coaches and CF Fenton community welcomed my husband and I happily and generously. The coaches are accommodating for every fitness level and are extremely knowledgeable. The members are amazing. If I could give CF Fenton 10 stars, I would.
Jessica Knight
19:26 08 Oct 19
Love this place. Great people. Great community.
Gary Morris
11:25 05 Oct 19
This is the first gym I've been able to stick with! The coaches are super positive, motivating, personal, and smart people. I would recommend this to anyone looking for an upbeat and welcoming place to get in shape!
Daniel Clement
10:05 28 May 19
This is the first gym I've been able to stick with! The coaches are super positive, motivating, personal, and smart people. I would recommend this to anyone looking for an upbeat and welcoming place to get in shape!
Daniel Clement
10:05 28 May 19
if you are looking for a place packed w energy, good humor, kindness, growth and support... this community is gonna knock your socks off. Show up, work hard, sweat and make friends. We laugh a lot, we make LOTS of sweat angles, we bleed some and dance too 😂. You won't regret checking this place out. Great ppl w like minded goals = a damn good time getting strong. Come.
Rachel Nicol
23:27 27 May 19
Just finishing up my first six weeks of Fitter together bootcamp class and I can't wait for the next class. Walking into this I had no clue what I was getting into never knew what crossfit was about. I walked into the gym and felt instant fear what in the gods creation did I sign up for. Then coach April began introducing us to the program on how to set our minds on our goals and lifestyle changes not just inside the gym but at home as well. I have seen so many changes in my body and my thoughts of living a healthy life not beating myself up about the number on the scale. I have lost so many inches and I'm gaining muscles. At 45 years old I'm mentally and physically stronger than I have been in twenty years. And I can't wait to see where I'm at in a year. Thank you April for being such a beautiful person you have changed me in so many ways and in a six week period is unbelievable..
Paula Moomey
19:31 09 May 19
Joining Fitter Together Ladies bootcamp at CrossFit Fenton is the best decision I've made in a long time. I was very nervous, being a 45yr overweight, out of shape Mom, BUT Coach April has been amazing!!! Not once have I felt like I don't belong or judged in any way!!! Coach April empowers us each class and pushes us to live a healthier, stronger life!!! I have signed up for my second session and never would I have thought I would say this about exercise but I'm looking forward to April helping me become stronger!!!
Catherine Todd
16:33 07 May 19
I am about to complete my first bootcamp and I can't even begin to put into words the AMAZING feeling of Gratitude that I have for my coach April! I was not living a healthy lifestyle, I made excuses to do physical activities and it was hard to enjoy my kids. Since joining I have lost 6 pounds lost 2 inches but most importantly I have found a way to LOVE myself again! April is an Amazing coach and everyone else that I have met there has the same drive and dedication to help anyone no matter what! I am hooked and you will be seeing a lot more of me. Thank you!!
Sarah Didilus
15:04 07 May 19
This place is the BEST! I am currently on my second bootcamp and signed up for my third!! Fitter Together Ladies Bootcamp is the perfect introduction into the CrossFit world! When I first signed up for the class, I knew nothing. Walking into the gym for the first time was intimidating. But by the end of week one, your hooked! I've lost 15+ lbs, lost INCHES, gained muscles, confidence and soooo many new friends! I would highly recommend!!! CrossFit Fenton has changed my life forever. 💪🏽🔥
Cassie Shay
04:28 04 May 19
This is my 1st time doing "Fitter together Ladies Bootcamp" , and honestly its so rewarding for your body and mindset! I on a personal level have gotten more accomplished with muscle tone, change overall when it comes to doing things in groups vs just by myself. These are just the few things i see, however my friends seen other changes so that says a lot and honestly felt pretty darn good! ❤💪 Worthit*
ALISA DICKERSON
23:41 29 Apr 19
I'm on my 2nd round of Fitter Together Bootcamp and cant believe the results I'm seeing. I am loosing inches (lost 2 pant sizes my first 6 weeks) & focusing on my nutrition. Coach April is there along every step of the way to support and answer any and all questions. Everyone is so supportive and friendly.
Aimee Boan
20:34 23 Apr 19
I never thought I would go to a CrossFit gym didn't look like something I could do. The coaches Jamie and Mitch made me feel like a superstar. I am so grateful to them for helping me realize my potential and also I have met a great group of people who are always there to support each other I enjoyed my time at the gym now thank you
Kathleen Henderson
18:00 13 Nov 18
Started as a rookie at Cross Fit Fenton 3 years ago and was the best decision I ever made. The community is top notch from the coaches, the energy and the facilities. I have dropped into gyms all over the country and Cross Fit Fenton is a superior box. Great job Cross Fit Fenton!!!
Ryan Valade
20:04 08 Nov 18
I have been at CrossFit Fenton for about 1.5 years. It is by far the best personal investment I have ever made. I wake up every morning and make the 5:45am class and it is the best way to start my day. The coaches are incredible as well as the community of people that attend. I feel so lucky to be part of CrossFit Fenton along with the friendships that I have made here. CHECK IT OUT!
Chelsea Holcombe
19:50 08 Nov 18
I have been going to CrossFit Fenton for almost four years and more recently I have never felt more comfortable in my own skin. The community of people are amazing and so inspirational to be around. The coaches are there to help you and push you beyond the limits you didn't think you could reach. I have made more progress within the last year and a half than I have in the four years going. I am going to continue to make progress, because at CrossFit Fenton the atmosphere encourages you to want to be your best self.
I started at Tuebor West about 6 months ago. The first thing I noticed when I walked into the gym was how friendly everybody was! The Coaches here are extremely knowledgeable, helpful and inclusive no matter your skill level. I learn something new every time I go! The Community at Tuebor West combined with the amazing coaches is what keeps me coming back! I would encourage anybody to give it a try! There is nothing to lose with the free trial they offer!
Liv Bellanti
11:56 05 Sep 18
Joined a couple months ago after moving from another gym. Absolutely love it! All the trainers are top notch and make sure everyone gets a good workout no matter your level of fitness. A fun and friendly place to work out.
Laurie Woolpert
23:32 26 Jul 18
I started CrossFit at this gym 8 months ago and it has changed my life. I am stronger physically, mentally, and emotionally. I can take on challenges now that I could never do before. I've met so many great people that have become my very close friends. The community is amazing and supportive and one of the many things that keeps me coming back day after day. This gym, the coaches, and the athletes are just simply amazing.
Katie Salem
20:13 24 Jul 18
You won't find a more passionate, knowledgeable, professional, and competent group of CrossFit trainers and healthcare providers anywhere. I've lost 115 lbs since I started coming here and I've done it in a safe, controlled manner under the guidance of coaches who know how to modify and scale the exercises for every skill/fitness level. Most importantly, the community here is what keeps you coming back. All the members here are incredibly supportive of anyone seeking to improve their health and well-being. This place and these people feel just like family.
Alan Fredendall
17:16 24 Jul 18
Come get in the best shape of your life! Would you like to come in and tour our facility? Contact us,  we would love to meet you!